September 8th, 2013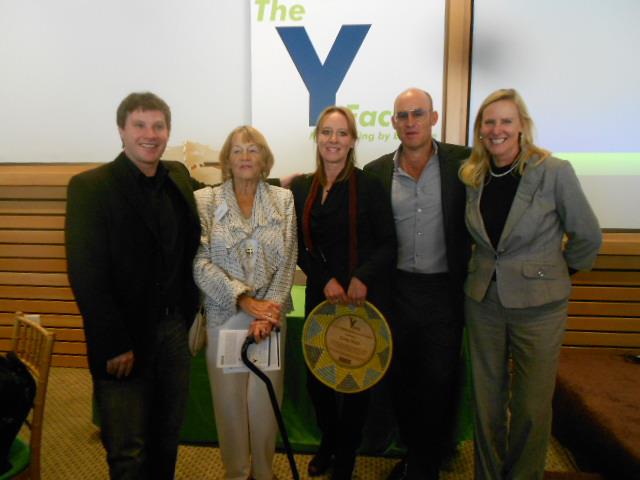 "To whom much is given, much is expected"  John F. Kennedy
My brother Ted and I were in a Sioux City night spot in 1992 when we had a conversation that went something like this.
Cindy, "You've made a lot of money"
Ted, "Yes, I have.  I'm thinking about giving a bunch of it away.  Want to help?"
Cindy, "Yes, please".
I was 36, Ted was all of 29.  It seems incredible to me today that someone so young was thinking about philanthropy, but he was.  And I was on board, just like that.  There's no way to summarize 20 years of work in one piece, so I'm going to share random thoughts on giving, on family, on some great times I've had, what I've learned from some very smart people, what I had to unlearn, what I screwed up and what I got right..  I'm still learning.
Here are my random thoughts….these could change in another 10-20 years….
1) I worked harder and worked longer hours as a social worker than I've worked as a philanthropist.
2) It's always nice to get awards, but I've often thought that the ones who do the real work should get the awards.  In my field, the educators, the social workers, the agency directors, the trainers, and the advocates should be recognized more.  They do the real work.
3) A guy who knew what he was saying once told me, when I first started that there were three things he wanted me to remember when we started the foundation.  He actually said this. 1) You won't always hear the whole truth from people who ask you for large sums of money . 2) You'll make a lot of new friends quickly.  3) You'll never have to buy lunch for the rest of your life.
4) I would disagree with number 1.  For the most part, I've dealt with some wonderful people with a lot of integrity.  Although one guy tried to sue us for only giving him about half a million dollars.
5) It's easy to write a check.  It's harder to write the check to the right place and the right project at the right time.
6) Give to causes you feel passionate about.
7) Don't drive around with $2,000,000 checks in your car.  For some reason, when we helped out our Sioux City Orpheum back in 1999 or 2000, I had the check with me and ran in some place to get something, leaving the check laying there on the seat.  So, I called the project leader Dave Bernstein and said, "Come out and get this damn thing before I lose it".  He did, and rather quickly.
8) It's really fun to name a bar after your grandmother.  Don't be shocked.  Our grandmother would best be described as Zelda Fitzgerald.  She'd approve.
9) If  Esta Soler, founder of "Futures without Violence" tells me something will work, I believe her.  If she tells me something that won't work, I believe her on that too. Never fails.
10)  Don't confuse the "what" people with the "how" people.  Ted taught me that.  Very few are both.  I'm a "what" person about 80% of the time, just occasionally I can be a "how".  For a project to work, you need both.  If you're a "what", find the "hows".  They'll make it happen.  And someone else just reminded me that the "why" is important too.
11) Want to make documentaries?  Good.  Keep this in mind.  Two thirds of all film makers I know are crazy.  (But in a good way). I'm crazy too, and I'm not even a film maker.
12) Speaking of funding documentaries, always plan on a million dollars, including outreach.  It's easier if you remember that going in.  No surprises.
13) Give to people who are passionate about what they do.  Three examples…Kit Gruelle "Private Violence",  Esta Soler, the men's movement against violence.  Lee Hirsch, "Bully". Enough said.
14) You can do a lot in your hometown because you have relationships in place to make things happen.  If it's a fairly small town, all the better, you can really make a noticeable difference.
15) When Lee Hirsch called me to tell me "Bully" had been bought out of Tribeca, I said, "So, who the hell is Harvey Weinstein?" I shouldn't be allowed in that business.
16) Famous people are just people. Kind of.   The most down to earth famous person I've ever met is Gloria Steinem.  When we first met, I told her I thought I should curtsy.  I still feel that way.  She seems almost unaware of her stature.  On the other hand, of the people I've met,  there's someone like Bill Clinton, who I think knows exactly what his stature is.  I'll leave you to ponder that.
17) "Bully" would not have happened the way it did without the people of Sioux City, Iowa. Period. (I'm looking at you Paul Gausman).
18) The Waitt Foundation wouldn't have happened most likely at all without…again…the people of Sioux City, Iowa.  They were with my brothers every step of the way.
Now for a few of my favorite things over the years in no specific order…
1)  The Men's Movement Against Domestic Violence
2) Historic Fourth District Sioux City.  The community came together to make some good things happen to some old buildings.
3) The first survey of workplace bullying in America, in 2007, with the Workplace Bullying Institute.   It needed to happen.
4) These two glorious places in Sioux City.  The community came together for these, the team work was incredible.  The project management on these was extraordinary.
5) "Mentors in Violence Prevention" and "Coaching Boys into Men"
6) "Private Violence" documentary, that answers the question, "Why doesn't she just leave?"  Out in 2014.
7) Ted and the Waitt Foundation have now turned their attention towards restoring the ocean to full productivity.  They are slowly but surely creating more "marine protected" areas.  They also have done some great exploration and discovery, such as mapping the Titanic location.
8) The Foundation was part of a controversial project called "The Gospel of Judas".  A nearly 1,700 year old document, found in Egypt, was painstakingly restored and became a book and documentary.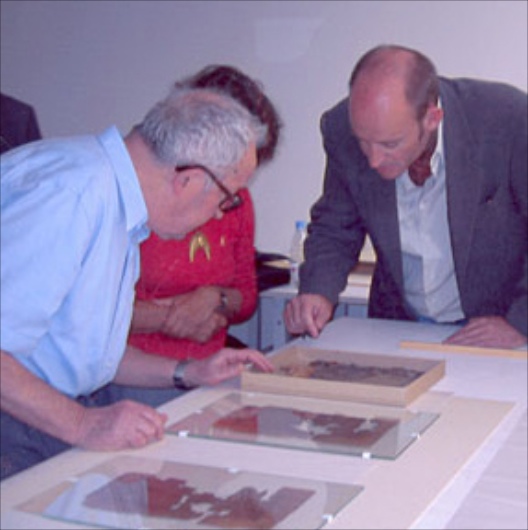 9) A documentary called "The End of the Line" about the  devastating effect that over fishing has had on the world's fish populations and argument that drastic action must be taken to reverse these trends.

10 Last but certainly not least, "Bully".  It did become more than a film, and helped mark a tipping point in how we deal with school bullying.
The downside of philanthropy?  I can't think of one right now.  So, to Ted and Norm (more on his own foundation later), the people of Gateway, to Sioux City, and to all the incredible partners I've had over the years, who, as I said, do the real work, I have two words.  Thank you.