BULLY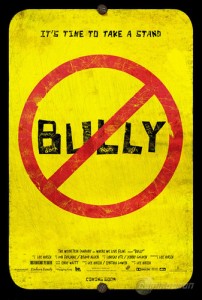 A year in the life of America's bullying crisis
"This year, over 18 million American kids will be bullied, making it the most common form of violence young people in the U.S. experience."
That was the starting point for Lee Hirsch, an Emmy and Sundance Award winning documentary filmmaker, and producer/writer Cynthia Lowen. Their goal was to make a character driven film that followed the lives and stories of students across the country, starting on the first day of school through to the last day.
With its unprecedented access to Sioux City schools, provided by the district's long term partnership with the Waitt Foundation and the Waitt Institute, Bully, formerly called "The Bully Project" follows the stories of students, teachers, administrators and parents as they battle bullying.
The film will had its world premier as part of the World Documentary Feature Competition at the 10th Annual Tribeca Film Festival in New York April 23, 2011. The following day, the film was picked up by The Weinstein Company for distribution.
Since then, "Bully" has become a prominent national story, with countless film festivals, awards, and an awareness builder for the movement nationwide. It has been featured on countless U.S. media outlets, including CBS, NBC, FOX, ABC, CNN's Anderson Cooper, MSNBC, the New York Times, Huffington Post, and many others. The controversy over the MPAA "R" rating for the film has galvanized a national protest, led by Harvy Weinstein and with notables such as Meryl Streep, Ellen Degeneres, Johnny Depp, Whoopi Goldberg, David Boies and Ted Olson,, and Kelly Ripa signing on.
The film opened in New York and Los Angeles on March 30, 2012.
"Bully" was the recipient of the Producers Guild "Stanley Kramer Award" in January 2013. Previous winners of the Stanley Kramer Award include Hotel Rwanda and An Inconvenient Truth. Bully was also among the documentaries , including "Ai Weiwei: Never Sorry" and "The Interrupters", who were winners of the 2013 Alfred I. duPont-Columbia University Awards, designed to highlight projects that reflect the highest standards of journalism. Bully was also a finalist in the Brit Doc PUMA Impact awards.
It was released on Blu Ray, DVD and streaming on demand on February 12, 2013.
"Bully" premiered on PBS Independent Lens in October 2014.
In July 2015, it was announced that "Bully" was nominated for two Emmy Awards for "Best Documentary" and "Best Long Form Original Programming".
It is also available as part of an Educator's Toolkit. Please see http://www.thebullyproject.com/ for additional information and resources.
See More Here http://wivp.waittinstitute.org/film/bully/
PRIVATE VIOLENCE
The Waitt Institute for Violence Prevention began it's partnership with the Private Violence Documentary Project in 2006. "Private Violence" is a feature-length documentary film and audience engagement campaign that explores a simple, but deeply disturbing fact of American life: the most dangerous place for a woman in America is her own home. Every day in the US, at least four women are murdered by abusive (and often, ex) partners. The knee-jerk response is to ask: "why doesn't she just leave?"
Private Violence shatters the brutality of this logic. Through the eyes of two survivors – Deanna Walters, a mother who seeks justice for the crimes committed against her at the hands of her estranged husband, and Kit Gruelle, an advocate who seeks justice for all women – we bear witness to the complicated and complex realities of intimate partner violence. Their experiences challenge entrenched and misleading assumptions, providing a lens into a world that is largely invisible; a world we have locked behind closed doors with our silence, our laws, and our lack of understanding. Kit's work immerses us in the lives of several other women as they attempt to leave their abusers, setting them on a collision course with institutions that continuously and systematically fail them, often blaming victims for the violence they hope to flee. The same society that encourages women to seek true love shows them no mercy when that love turns dangerous. As Deanna transforms from victim to survivor, Private Violence begins to shape powerful, new questions that hold the potential to change our society: "Why does he abuse?" "Why do we turn away?" "How do we begin to build a future without domestic violence?"
The film, directed by Cynthia Hill, premiered January 16, 2014 at the Sundance Film Festival, where it was the recipient of the Candescent Films Award. The film was also featured in February 2014 at the True/False film festival, where it was the winner of the True/False "True Life" fund, joining other documentaries such as "The Interrupters" and "Bully", the recipient in 2012.
The world premiere was October 20, 2014 on HBO.
In July of 2015, it was announced that "Private Violence" was nominated for an Emmy in the category of "Best Original Programming, Long Form".
For more see http://wivp.waittinstitute.org/film/private-violence/
AUDRIE AND DAISY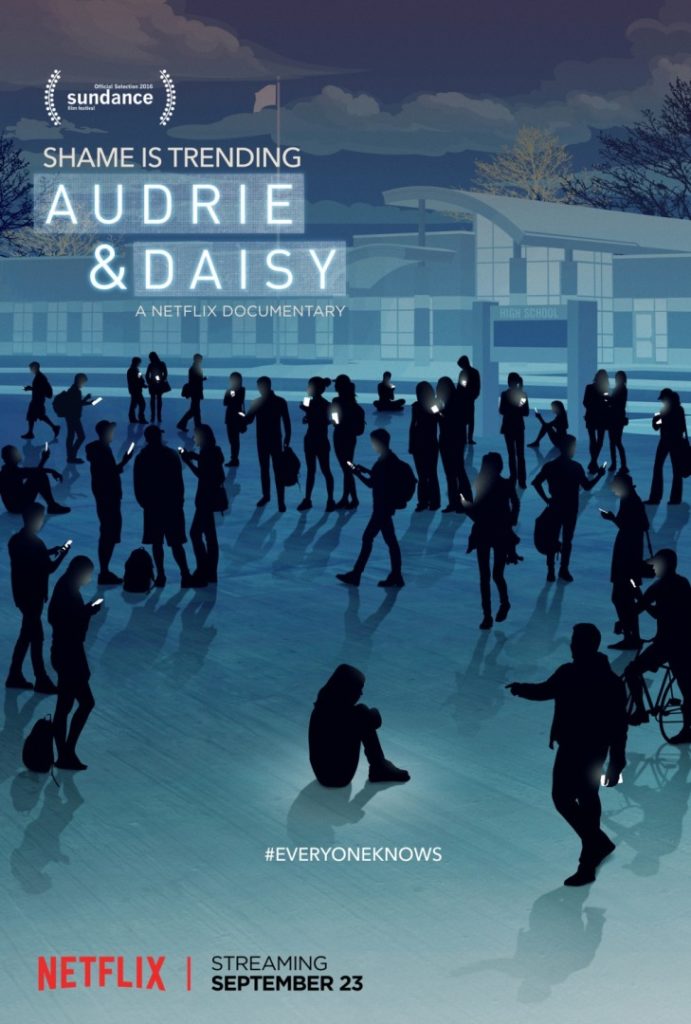 This feature length documentary covers the stories of Audrie Pott and Daisy Coleman of two then fifteen year old girls who were sexually assaulted in 2012 by high school peers. The film not only examines the details of both cases, but also focuses on the brutal aftermath for both girls when they were shamed, humiliated, and bullied by both other students and community members.
Audrie tragically took her own life shortly after the assault, leaving her devastated Saratoga, California family to pick up the pieces and try to move on. Daisy's family was driven from their home community of Maryville, Missouri.
Both families are now activists in the anti sexual assault movement, and Audrie's family was instrumental in the passage of the California Bill called "Audrie's Law", that toughens penalties for juvenile sex offenders.
In an unprecedented move, a civil suit by Audrie's family lead to the condition that the three perpetrators in Audrie's case must agree to be interviewed for the film.
The film, directed and produced by Bonni Cohen, and produced by Jon Shenk of Actual Films, had its debut at the 2016 Sundance Film Festival. It premiered on Netflix in September 2016. The film won a Peabody award in 2018.
For more see here. http://wivp.waittinstitute.org/film/audrie-and-daisy/