June 30th, 2014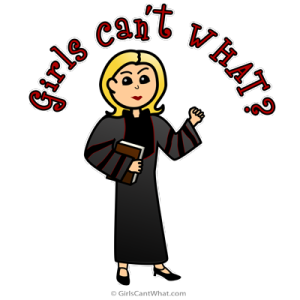 This week, in an act both applauded and widely bemoaned, Mormon leader Kate Kelly was excommunicated by the Mormon Church.  Her sin?  Requesting an equal place in the church for women, of all things.  They (three men in Virginia),  made the decision on Monday, June 23rd, 2014. http://abcnews.go.com/US/mormon-church-excommunicates-kate-kelly-womens-rights-activists/story?id=24264440
For more about this "dangerous revolutionary" above… Kelly, an international human rights attorney, started the group "Ordain Women" who are leading marches and protests for a broader role for women in the Mormon church, including ordination as priests. As ABC News puts it, "The decision to excommunicate her was made by three male church officials in Oakton, Virginia."
So, I thought, as I read the stories, on what doctrine did these three guys base their decision?  I just wanted to see it in black and white.  Here it is, from Mormon.org themselves:
Gordon B. Hinckley, prior President of The Church of Jesus Christ of Latter-day Saints, said:  "Women do not hold the priesthood because the Lord has put it that way. It is part of His program.  Women have a very prominent place in this Church. Men hold the priesthood offices of the Church. But women have a tremendous place in this Church. They have their own organization. It was started in 1842 by the Prophet Joseph Smith, called the Relief Society, because its initial purpose was to administer help to those in need. It has grown to be, I think, the largest women's organization in the world… They have their own offices, their own presidency, their own board. That reaches down to the smallest unit of the Church everywhere in the world…"
They don't ordain women, "Because God said so". 
I thought,as I'd started with the LDS church, I'd check out a couple of others who don't ordain women.  I'm focusing only Christianity today, as I was born and raised in that faith as an Episcopalian.  I moved on to the Catholic Church, and here's what I found, "Only a baptized man validly receives sacred ordination. Insofar as priestly and episcopal ordination are concerned, the Church teaches that this requirement is a matter of divine law, and thus doctrinal.".
These guys are saying, "Well, the Church says so."  Ok, next.
I moved onto the Southern Baptist Church, as I'd heard they aren't too crazy about ordaining women either.  Here's from the Church website, "Southern Baptists have long valued the priceless contribution of women as they have ministered to advance God's Kingdom. The Baptist Faith and Message (BF&M) affirms the vital role of women serving in the church. Yet it recognizes the biblical restriction concerning the office of pastor, saying: "While both men and women are gifted for service in the church, the office of pastor is limited to men as qualified by Scripture." The passages that restrict the office of pastor to men do not negate the essential equality of men and women before God, but rather focus on the assignment of roles.
So, these guys are telling us that the Bible says so.  Well, that's that, isn't it?
Whether it's God Himself, the Church, or the Bible, it's nothing new.
 Here's some oldie but goody quotes from some of the revered men of the Christian faith.
"Do not any longer contend for mastery, for power, money, or praise. Be content to be a private, insignificant person, known and loved by God and me. . . . of what importance is your character to mankind, if you was buried just now Or if you had never lived, what loss would it be to the cause of God." –John Wesley, founder of Methodist movement (1703-1791), letter to his wife, July 15, 1774
Wait, it gets better….
As regards the individual nature, woman is defective and misbegotten, for the active force in the male seed tends to the production of a perfect likeness in the masculine sex; while the production of woman comes from a defect in the active force or from some material indisposition, or even from some external influence. –Thomas Aquinas, Doctor of the Church, 13th century
Here's my personal favorite from this group…
"The word and works of God is quite clear, that women were made either to be wives or prostitutes."– Martin Luther, Reformer (1483-1546)
In fairness, most Methodist and Lutherans (Missouri Synod does not) do ordain women.  Glad most of them got through their founders' thoughts.  They are joined by many Protestant churches who have moved forward, such as the Episcopalians, and the Presbyterians. And yet…
I decided then to find out just how many Americans attend these churches who stand against women clergy.  Here's the math on just some of the churches, the ones I know about.
Catholic- 78.2 million
Mormon Church- 6,398,889
Missouri Synod Lutheran- 2,600,000
Southern Baptist and National Baptist Convention- 23,000,000
So, over 100,000 million of us attend churches in these United States that don't believe in the equality of women in the church.  When Kate Kelly was excommunicated, there was a  twitter flame, but it was small.  Why wasn't it louder? And why really does this still go on?  Because they said so.
Perhaps because it's so entrenched.  As my colleague Gloria Steinem said when asked, "What do you think the biggest problem with feminism today is?" she replied, "What we don't talk about enough is religion. I think that spirituality is one thing. But religion is just politics in the sky. I think we really have to talk about it. Because it gains power from silence."
There are movements brewing, in addition to http://ordainwomen.org/.  There is also http://www.romancatholicwomenpriests.org/.
A Catholic Priest, Hans Kung, said the following, "The Pope would have an easier job than the President of the United States in adopting a change of course. He has no Congress alongside him as a legislative body nor a Supreme Court as a judiciary. He is absolute head of government, legislator and supreme judge in the church. If he wanted to, he could authorize contraception over night, permit the marriage of priests, make possible the ordination of women and allow eucharistic fellowship with this Protestant churches."
If only.   In the meantime, if we choose, some of us could speak up.  Kate Kelly did and she paid the price.  I'm surprised they didn't ask her to wear a scarlet letter.
She also told people to not leave their faith, but to question it, as she did.  And if we do question, perhaps we can ask for an answer that's better than "Because I said so". It's time.
"
Comments (0)